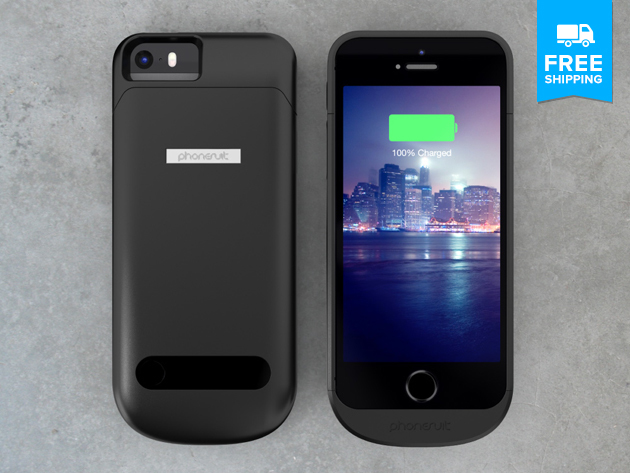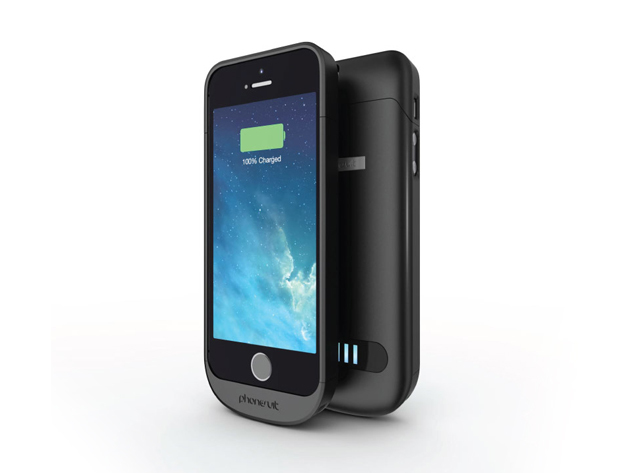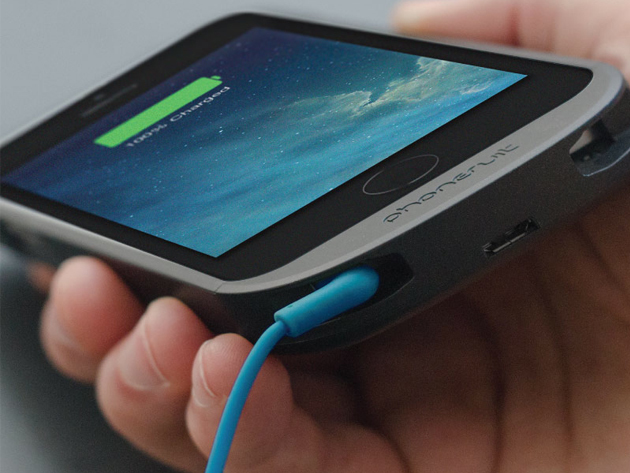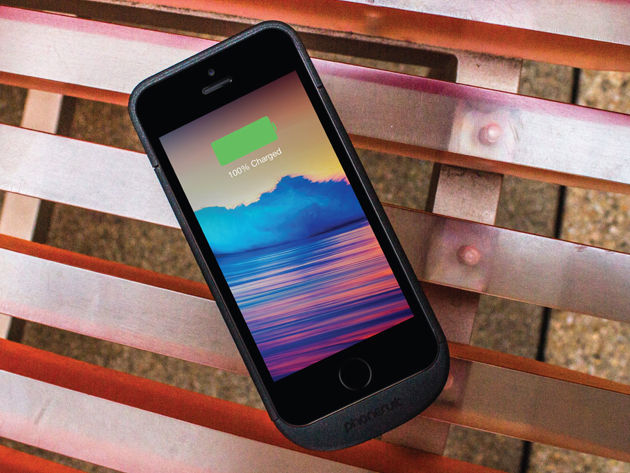 PhoneSuit Elite Battery Case: The Ultra-Thin Case That Delivers 2 Days Of Life
by PhoneSuit
The iPhone 5/5s Case With The Power, Performance, Protection & Style You Need + Free Shipping!
Description
THE PERFECT BALANCE OF POWER & PROTECTION
PhoneSuit Elite is the ultimate answer to the age old question, how do i get my battery to last longer? The ultra-thin case features a
2100mAh battery that delivers up to 125% recharge
to the iPhone 5/5S. This Battery Case represents the perfect balance of
power, performance, protection and style
for your iPhone 5/5s. PhoneSuit Elite more than doubles the power of the iPhone by providing enough energy to get users through
2 days of usage
without the need to reach a power outlet. The PhoneSuit's
high strength materials and reinforced construction
ensure exceptional reliability and durability with a ultra-thin design that offers full iPhone protection and access to all ports and buttons.
WHY YOU'LL LOVE IT
PhoneSuit Elite provides more power and protection in an ultra-thin case for your iPhone 5/5S. With unique features, such as the ability to deliver over a 100% iPhone charge, full headphone access, and smart power management. It's also the thinnest, fastest charging iPhone 5/5s power case to deliver over a full charge to your most prized device. PhoneSuit Elite gives you more than double your charging power so you can stay charged and stay connected.
TOP FEATURES
Thinnest, fastest charging iPhone 5 battery case to provide over a full charge
Custom PhoneSuit 2100mAh battery cell coupled with advanced chipset delivers up to 125% iPhone power
Full drop, edge to edge, protection within an ultra-thin (15 mm) iPhone case
Quick Charge, 1 Amp output fully charges iPhone 5 in less than 2 hrs
Innovative, audio jack open contour design for headphone access
Pass-thru charging & iTunes sync through case via cable
PhoneSuit utilizes premium Lightning connector that both charges & syncs iPhone
Advanced, digital power & status button – No power switch!
Streamlined multi-function button reports battery status & controls power output
High quality metallic rubber composite for durability & firm grip
Apple MFI certified, FCC, CE, RoHS
WHAT YOU'LL NEED
Compatible with the iPhone 5 & 5s
THE PROOF
"Outstanding battery life. Thin, sturdy design secures your iPhone. Pass-through charging and syncing." -
PC Advisor
"For the first time ever, I used my iPhone 5s for 36 hours straight without plugging it in. It was a totally different experience for me because, as a heavy iPhone user, I find myself usually looking for a power source by the afternoon." -
TUAW
"Outstanding battery life. Thin, sturdy design secures your iPhone. Pass-through charging and syncing. Large cutouts for camera, speaker, and microphone. Five LEDs for more precise power reading." -
PC Magazine
"PhoneSuit offers a number of backup battery solutions for iOS devices, but PhoneSuit Elite 5 for iPhone 5/5s may just be its best." -
iLounge
PRODUCT SPECS
Battery Capacity: 2100 mAh
Length: 5.39 in.
Width: 2.44 in.
Height: 0.59 in.
Weight: 82 g
IN THE BOX
One (1) PhoneSuit Elite battery case for iPhone 5/5S
One (1) Charge & Sync micro-USB cable
1 User manual
Terms
Free Shipping Included
Shipping limited to Continental US only
Please allow up to 1 - 2 weeks for shipping
All sales are final
One year full replacement warranty
All prices are in US Dollars (USD)